The Medical Team Hospice – Flint, Michigan has been named a national best practice agency by Fazzi Associates and has been presented with the Hospice CAHPS Award of Distinction. The Award of Distinction is presented to organizations that have demonstrated superior performance in patient satisfaction.
Agencies named as national best practice agencies are proven leaders and have excelled in one of the most important measures of an agency's quality program– caregiver experience.  Based on a comparative analysis of agencies involved in Fazzi Associates' Hospice CAHPS system for the past year, our results for the Overall Satisfaction or Likelihood of Recommending survey questions place The Medical Team Hospice – Flint, Michigan in the top 25% of Fazzi's National Hospice CAHPS database.
We are so proud of our Flint, Michigan team for achieving such a prestigious award. We salute your unwavering commitment to providing outstanding patient care and thank you for your dedication to excellence. This award is a clear reflection of the effort, pride, and passion with which you live your lives.
The Medical Team's Hospice
Comfort. Assurance. Dignity.
THE MEDICAL TEAM's comprehensive hospice care is provided within the most comfortable and familiar setting of all — home. The focus of our care is on managing pain and controlling symptoms, while maintaining quality of life throughout. What's more, our care extends beyond meeting physical needs to supporting emotional and spiritual needs. Our team's responsiveness and understanding allows family members to devote their full attention to their loved one, free of additional stress or distraction.
Care can begin within two hours of a physician's referral

24/7 availability to respond to care needs and concerns

Respite Care at a nursing facility is available allowing caregivers rest

Bereavement Counselors support grieving family members any time during the journey and for a year following the loss
Join Our Team
THE MEDICAL TEAM Hospice makes every effort to provide a work environment that attracts exceptional individuals, fosters a strong sense of purpose and teamwork, and actively supports the individual's professional development and personal growth. We expect to provide you with a unique and meaningful career, one that grows as you grow. We provide a positive work environment that you will look forward to each day.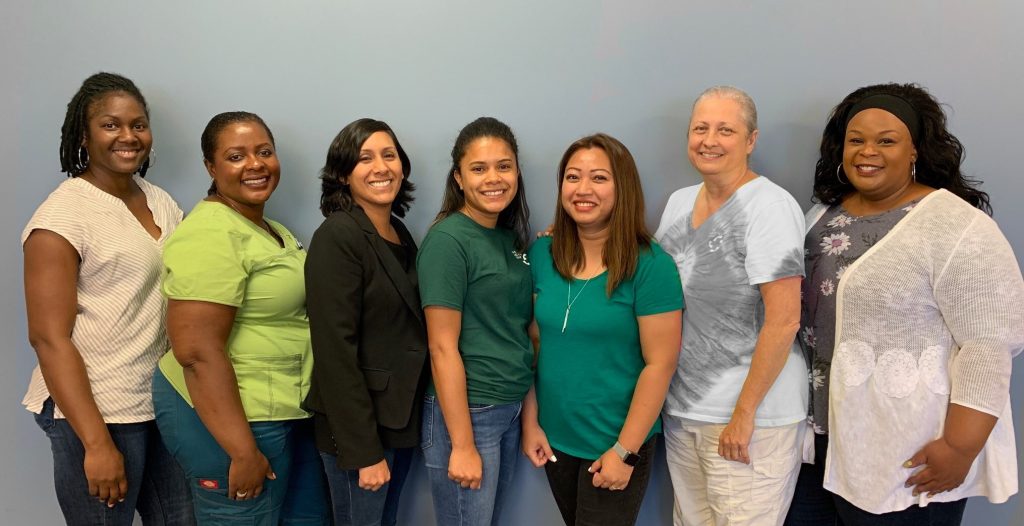 Testimonials
I cannot thank THE MEDICAL TEAM enough for their help during this time. I couldn't have asked for better!
Our experience with hospice was very excellent. The care and empathy of the team was lovely and it was very comforting to be able to phone any time, day or night.
Not only did hospice staff treat my mother with kindness, compassion, and dignity, but they also were very supportive with me as the caregiver. They gave me the confidence and support I needed.
The Medical Team competently provided hospice services as we expected, but we did not expect certain members of the care team to go well above and beyond to provide the kind of support that can only come from those who are truly compassionate and empathetic.  They engaged Helen in meaningful conversation, meticulously looked after her home, and  ensured that she was always cared for with dignity.