THE MEDICAL TEAM SERVICES
JOIN OUR TEAM
We value our employees and strive to make THE MEDICAL TEAM the employer of choice in each of our service locations. Our company was founded in 1978 and has operated home care agencies in Louisiana since 1979, in Texas and Michigan since 1983, and in Virginia since 1985.
Certified Nursing Assistant

Provides personal healthcare and related support services to terminally ill patients in their place of residence.

Senior Social Worker

Works with an interdisciplinary team to ensure quality and safe delivery of medical social work services according to established standards of home care and medical social work practice.

Licensed Practical Nurse

Has experience with TBI's, Trachs, peg tubes IV administration, medication management, paraplegics/quadriplegics and good communication skills and work ethic. Must be reliable, conscientious about meeting work commitments and have experience working in a multi-disciplinary approach. Must hold a current and active LPN license in good standing.
Employee Spotlight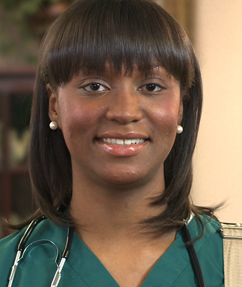 Kim
Behavioral Health Nurse
"When we sit down at the beginning, the families are so happy to have me relieve some of the burden for them." Kim enjoys the work environment at THE MEDICAL TEAM. "Everyone is part of the team and we all work together."
WE ARE THE MEDICAL TEAM
INTRODUCING THE MEDICAL TEAM
Our Mission
Our mission is to provide high-quality, cost-effective healthcare services that are responsive to the needs of our patients and clients.
Vision
Our vision is to serve as the healthcare provider of choice within the communities we serve.
Core Objectives
Attain and maintain clinical excellence.
Consistently achieve a high level of customer satisfaction.
Ensure ongoing regulatory compliance.
Be an employer of choice in our industry.
Maintain the financial health of the company.
WHAT PEOPLE ARE SAYING

My mother is very pleased with THE MEDICAL TEAM. Thank you for caring even in my mother's anxious times. We, the family, are also very pleased. You are outstanding!

She's flat out the best Home Health Aide we've ever seen.

Your staff and care provided me and my family peace of mind. They did a better job than we, ourselves, could have done. Thanks so much for all of you.

We are both impressed and grateful to have such remarkable care and support for our Dad. From where we were 2 ½ weeks ago to his now being back to his home again, where he so badly wanted to be, is something that we just didn't imagine would be possible. Though we know there will be challenges ahead, to have him home is the milestone we sought and without your expertise and experience, I don't see how we could have otherwise made this happen.